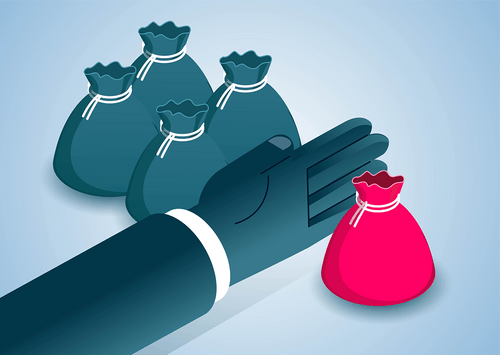 Custom manufacturers, now more than ever, are looking for ways to improve operational efficiencies and reduce costs while continuing to meet customer needs and business objectives. An ERP (Enterprise Resource Planning) system is an essential tool for custom manufacturers, as an ERP not only streamlines operations but also reduces costs.
Custom manufacturing is a complex process that involves a range of operations, from procurement and inventory management to production planning and delivery. An ERP is indispensable because it combines all business processes and data into a single platform and offers a unified view of operations. An ERP allows custom manufacturers to manage everything from production planning and inventory management to customer relationships and financial management within one system.
Not only does this level of oversight streamline your production processes, it also has a significant impact on your costs. ERP systems that provide accurate, real-time information about daily operations help manufacturing companies reduce operational costs by 23% and administration costs by 22%.
6 Ways an ERP Lowers Operational Costs
1. Streamlined Production Planning
ERP systems provide a centralized platform for custom manufacturers to plan and manage production processes. This helps you to optimize production schedules, allocate resources more efficiently, and reduce production lead times. With a better understanding of production processes, you can also identify opportunities for cost savings, such as reducing material waste and improving quality control.
By providing real-time data on things like machine performance, inventory levels, and production schedules, ERP software can assist your production manager in making more informed choices that are better aligned with your company's goals and objectives — leading to improved efficiency and lower costs.
2. Improved Inventory Management
ERP systems keep track of inventory levels in real time, which helps you identify inventory shortages and reduces the risk of overstocking — leading to less wastage and lower storage costs.
With real-time insights from your ERP, you can reduce your inventory levels, freeing up capital and lessening the chance that parts and components will get damaged while lying around the shop or some items will become obsolete or sit on shelves unused. Modern ERPs explicitly designed for custom manufacturing can also accurately forecast inventory needs — even as early as the estimation stage. Accurate forecasting lets you know the parts and raw materials you need, giving you more time to procure items to keep your shop running efficiently and letting you only buy and store the items you require.
ERPs also automate many time-consuming processes around inventory, such as physical inventory counts. Without a real-time inventory system, you may have to shut down operations to manually count your inventory.
RELATED ARTICLE: See how Motrec, a Genius ERP customer, saved over $400,000 on inventory costs alone after implementing Genius ERP's real-time inventory management feature. 
3. Better Financial Management
ERP systems provide custom manufacturers with real-time financial data, including cash flow, revenue, and expenses. This helps you identify areas of overspending and make informed decisions to reduce costs. Making the right decision when it counts — based on accurate data — will help you steer your company in the right direction, focusing on profitable jobs and cutting out projects that don't make financial sense.
With accurate financial data, you can also improve budgeting and forecasting processes, reduce the risk of errors, and optimize cash flow management.
Your accounting department will also save money using ERP software to automate financial operations. An ERP reduces the need for manual data entry and other time-consuming tasks by integrating the various systems and apps that a finance department uses into a single, unified platform, saving both time and money.
4. Simplified Procurement and Purchasing
With accurate real-time data, custom manufacturers can optimize procurement processes, reduce lead times, and negotiate better deals with suppliers.
ERP software will automate and streamline your purchasing processes: Because an ERP always manages your inventory levels in the background of everything you do, you will know what stock you have on hand, and what needs to be ordered to complete a job. With an ERP, you can also create a PO with one click — instead of manually — resulting in significant savings in both time and money.
ERPs enable custom manufacturers to create and track purchase orders electronically, reducing the risk of errors and delays, which can lead to significant cost savings. Additionally, you can use real-time data on demand and inventory levels, as well as aggregate POs, to negotiate better prices with your suppliers.
5. Reduced Engineering Time
Wasted engineering time is a major problem for custom manufacturers. The manual transfer of a BOM from a CAD system to an ERP can consume up to 20% of engineering time  — time that could be spent on other, more critical and profitable tasks.
But an ERP system equipped with CAD2BOM, or Computer-Aided Design to Bill of Materials, automatically converts 3D CAD models into a BOM, providing an accurate list of all the components required to manufacture a product. Not only does this save engineering time, but it also improves accuracy and efficiency, speeding up jobs and reducing errors. Considering the labor cost of your engineering department, any measure to keep these workers focused on more high-level tasks — like actual design — translates into substantial savings.
6. Enhanced Customer Relationship Management
ERP systems provide a unified platform for custom manufacturers to manage customer interactions, from order processing and delivery to after-sales support.
This can help you improve customer satisfaction, reduce the risk of order errors, and increase repeat business. With a better understanding of customer needs, you can identify opportunities for upselling and cross-selling, further boosting revenue and profitability.
ROI of an ERP
ERPs will reduce operational costs by streamlining processes, enhancing production planning, optimizing financial management, and boosting customer satisfaction. As improving operational efficiencies and lowering costs becomes more prescient for custom manufacturers, investing in an ERP system can provide custom manufacturers with a crucial competitive advantage.
But investing in an ERP itself is expensive. While ERPs do constitute a significant investment, but the return on investment, or ROI, is more than worth it. The implementation cost of an ERP system can be high, but ERPs will improve operational efficiency, enhance decision-making, reduce error rates, and lower costs. An ERP will also increase your revenue and sales through everything from accurate job costing to allowing you to better meet customer expectations.
A study by Panorama Consulting Solutions found that the average ROI for an ERP implementation was 168%, with a payback period of about 3.7 years — meaning you will more than double your initial investment. ERPs are a solid expenditure that will improve your company on many levels.
‍——
To learn more about how a manufacturing business can benefit from an ERP, check out Genius ERP's Virtual Tour.
Get your eBook Scared to implement a new ERP?
"*" indicates required fields